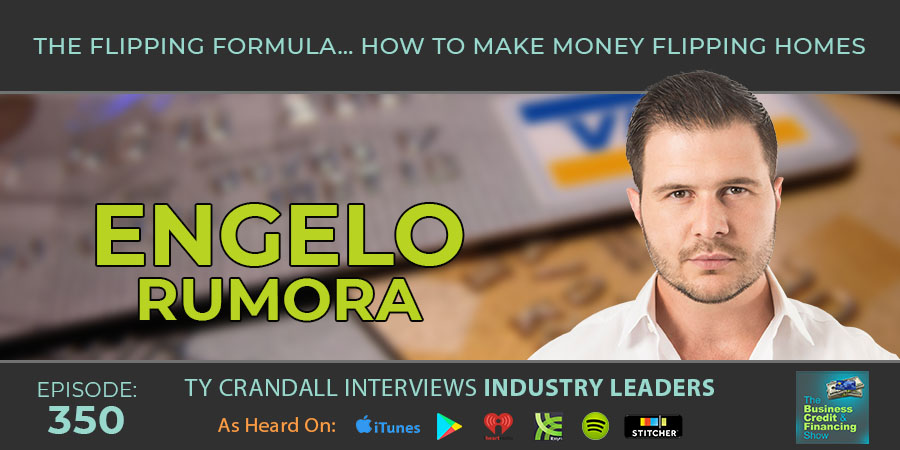 Engelo Rumora: The Flipping Formula… How to Make Money Flipping Homes
Engelo Rumora, the "Real Estate Dingo" is easily the most energised Australian man on the planet. He's a successful property investor, motivational speaker, and serial entrepreneur who quit school at the age of 14 and played professional soccer at 28. To date, Engelo has been involved in well over 500 Real Estate deals equating to over $50 million worth of transactions along with successfully founding and running 5 businesses in Ohio, giving houses away to those in need and publishing his upcoming book The Raw Truth to Success in Real Estate.
Engelo's philosophy has brought his most successful business thus far, Ohio Cashflow to the 2018 Inc. 5000 list of fastest growing companies. There, Engelo and his team specialise in providing turnkey properties in the Toledo market while emphasizing quality over quantity and building long term relationships with its investors. Engelo's newest and soon to be most prominent venture is List'n Sell Realty, a real estate brokerage also based in Toledo, Ohio. List'n Sell Realty's mission is to revolutionise the way all real estate transactions are done with a completely virtual experience for buyers, sellers and real estate agents.
During this we discussed…
The advantage newbies to real estate have
The importance of a partner in real estate investing
The most important question an investor should ask before patterning with anyone
Strategies to successfully flip any property
The most effective way to invest in real estate
10 things you should know about buying distressed properties
What makes a killer deal you must take advantage of
8 ways to find properties to buy
What you to need know about doing the rehab work to save money
When to know it's best to find others to do the rehab work
The type of properties you should focus on buying
How to find investors to sell the properties to once it's ready
Where in the country you should be buying
How to know how much to sell the properties for
The types of properties to focus on buying
How to know whether you should buy and hold or fix and flip
The biggest mistakes investors make
How to get the capital to invest
Show resources:
https://facebook.com/ohiocashflow/?_rdc=1&rdr
HEAR WHAT OUR CLIENTS HAVE TO SAY
We are passionate about helping our clients secure business credit and financing, and offering both as a service. Of course, we're going to have great things to say about our company because we think what we do and how we do it is pretty awesome. What really matters is what our clients have to say, so click below to hear from some of our customers who we live to serve.