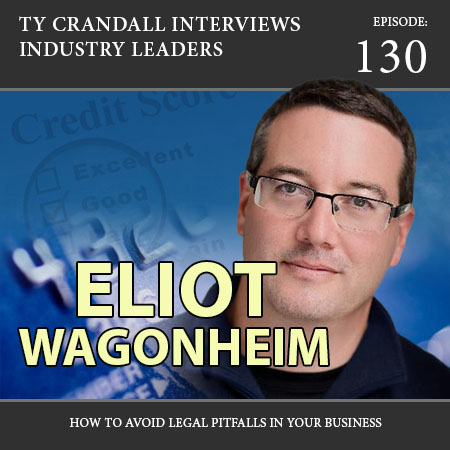 How to Avoid Legal Pitfalls in Your Business
Eliot Wagonheim is a speaker, strategist, author, educator and business lawyer with thirty-years experience helping clients embrace, rather than inhibit, innovation. Through his Outlawyer platform, Eliot serves as a confidante, mentor, strategist and sounding board for guiding entrepreneurs and organizational leaders of every size company across diverse industries. OutLawyer Eliot Wagonheim brings humor, real world experience and an entrepreneurial spirit to every interview.
In This Show We Cover:
The most common management mistakes small to mid-sized businesses seem to make
How business owners can make better decisions
The keys that separate the success stories from the crash-and-burns
Some of the most common legal mistakes business owners make and how to avoid them
What a company should know if they are thinking of merging or being acquired by another company
Tips that can make a company more valuable for future sale
What you should know about executive and employment contracts
Things employers should do to protect themselves when hiring new team members
Things employers should do to protect themselves when firing team members
How non-competes work, and who should get them and who shouldn't
Mapping out the process for getting a copyright on content
Things someone should look for when presented with a contract
Resources
HEAR WHAT OUR CLIENTS HAVE TO SAY
We are passionate about helping our clients secure business credit and financing, and offering both as a service. Of course, we're going to have great things to say about our company because we think what we do and how we do it is pretty awesome. What really matters is what our clients have to say, so click below to hear from some of our customers who we live to serve.