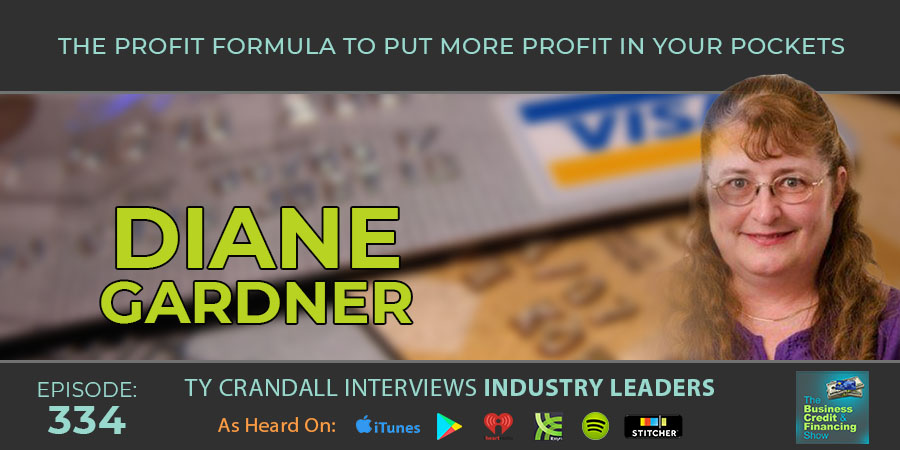 Diane Gardner: The Profit Formula to Put More Profit in Your Pockets
When moving into the seven-figure bracket, entrepreneurs often experience higher expenses, cash flow issues, and higher taxes. The game changes and a new proactive tax plan is required that takes an offensive and defensive approach. Diane Gardner is an expert tax planning coach and has saved her clients over $3.4 million dollars in taxes. Learn what you need in your seven-figure business to mitigate risk, increase profits and legally decrease your taxes.
During this show we discuss…
The most productive way to increase your cash flow without increasing your tax flow
What you need to know about profit planning
Ensuring you keep more of what I make
How to put more money in your pocket
Whey you need separate bank accounts to maximize your profits
Why deduct your profits FIRST before paying expenses
How to pre-plan for what you want to accomplish financial goals
How to get paid more in your business and raise your salary
How to get paid in your business tax-free
How to start setting aside profits to retire faster
How to best evaluate and maximize your retirement programs
How to use captive insurance to make more money
How to choose the right entity for your business
How to avoid tax audits
Qualified income deduction, what you should know
How to maximize tax deductions
Show resources:
https://www.taxcoach4you.com/businesscreditandfinancing
https://facebook.com/taxcoach4you?_rdc=1&_rdr
HEAR WHAT OUR CLIENTS HAVE TO SAY
We are passionate about helping our clients secure business credit and financing, and offering both as a service. Of course, we're going to have great things to say about our company because we think what we do and how we do it is pretty awesome. What really matters is what our clients have to say, so click below to hear from some of our customers who we live to serve.