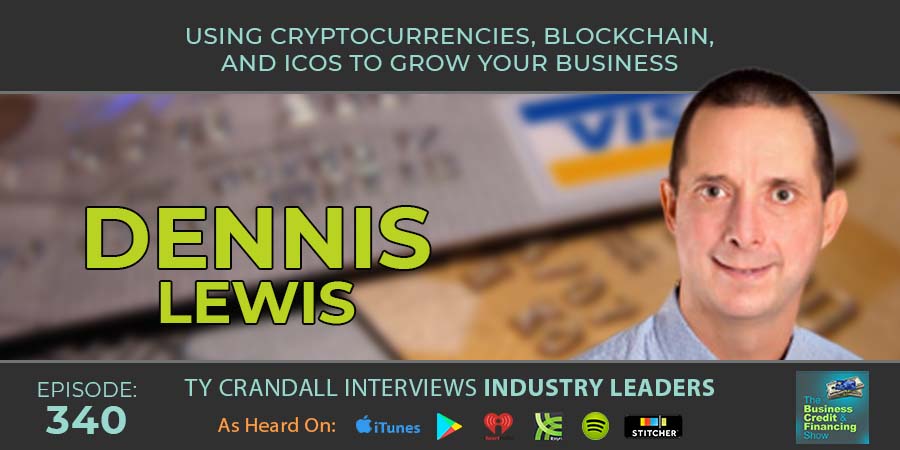 Dennis Lewis: Using Cryptocurrencies, Blockchain, and ICOs to Grow Your Business
Dennis Lewis is a seasoned digital storyteller and blockchain marketing specialist with a proven track record in both Europe and the United States. He has successfully lead to market and exited multiple startup companies, and prides himself on his ability to make complex projects easy to understand and relatable. In a marketing landscape increasingly obsessed with shiny objects and overly complicated sales funnels, Dennis still believes that the key to any successful marketing campaign are the words on the page.
During this show we discuss...
5 important things you must know before trading in crypto
The best way a newbie can reduce start-up cost and still run their ICO efficiently
The best kind of crypto for a start-up blockchain to invest in
7 marketing tips for blockchain start-ups
The best way to stay protected from security hazards
How blockchain and crypto will affect entrepreneurs
What an Initial Coin Offering (ICO) is and how you can benefit
What you should know about a distributed ICO
4 critical crypto trading mistakes and how to avoid them
3 best tools for trading crypto
Some of the critical stages of marketing an ICO
The difference between a private blockchain from a public one and which is best
The best way to market my blockchain
How to successfully use a blockchain to aid an organisation
About decentralised exchange (Decx)
The benefits of Decx
Allocating your portfolio to maximise gains
The future of blockchain
Show resources:
HEAR WHAT OUR CLIENTS HAVE TO SAY
We are passionate about helping our clients secure business credit and financing, and offering both as a service. Of course, we're going to have great things to say about our company because we think what we do and how we do it is pretty awesome. What really matters is what our clients have to say, so click below to hear from some of our customers who we live to serve.