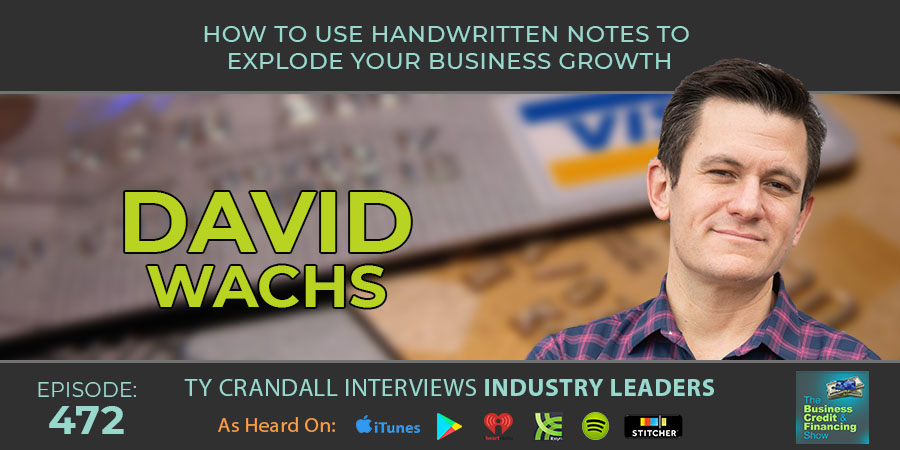 David Wachs: How to Use Handwritten Notes to EXPLODE Your Business Growth
In this show David Wach with Handwrytten shows how to use automation to create handwritten cards that will get you and keep you more customers.
About Our Guest:
David Wach's latest venture, Handwrytten, provides scalable, robotic solutions that write your notes in pen. Used by businesses in all industries, Handwrytten changes the way brands and people connect.

Prior to Handwrytten, David founded Cellit, a leading mobile marketing platform.  With clients including Abercrombie and Fitch, Walmart and more, Cellit was sold in January of 2012.

David is a speaker on marketing technology, has been featured in the Washington Post and Wall Street Journal, and is a contributor to Inc. Magazine.
During the show we discuss:
● Why handwritten notes to customers are so effective
● Why people's lack of attention can be a strength for your business
● How to be one of only 4 pieces of special mail that someone gets in a month
● How robots can be used to create real handwriting for your customers
● A bunch of ways you can use handwritten note to get and keep more customers
● How to use handwritten notes for retention
● How to use handwritten notes to get customers
● How to use handwritten notes to get more reviews
● How to use automation to create handwritten cards with no manual work
● What CRM systems you can use to automate handwritten cards
● How to incorporate handwritten cards in your sales funnel to send cards automatically
Show resources:
HEAR WHAT OUR CLIENTS HAVE TO SAY
We are passionate about helping our clients secure business credit and financing, and offering both as a service. Of course, we're going to have great things to say about our company because we think what we do and how we do it is pretty awesome. What really matters is what our clients have to say, so click below to hear from some of our customers who we live to serve.