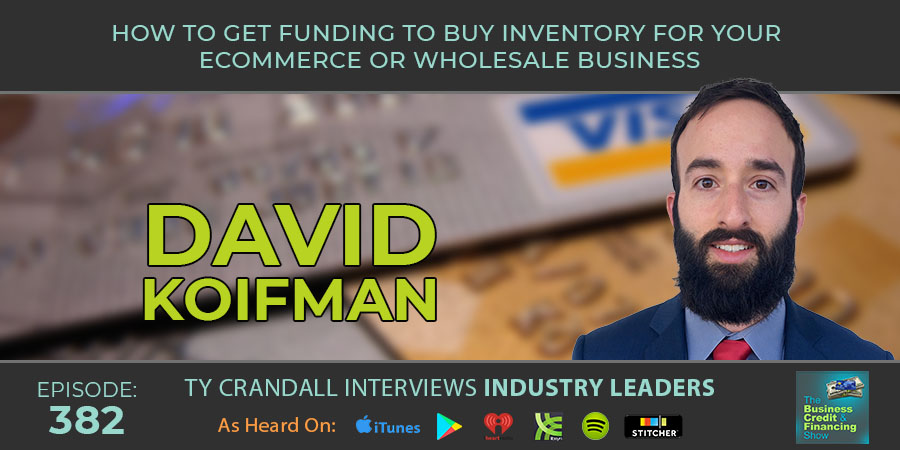 David Koifman: How to Get Funding to Buy Inventory for Your Ecommerce or Wholesale Business
David Koifman is the VP of Business Development at KickFurther. He works directly with hundreds of growing product brands to understand their needs and structure funding Co-Ops. He also builds strategic partnerships that enable efficient acquisition channels and address the challenges faced by the growing CPG businesses. Previously to this role, David led a client-services team for a successful fintech company to a 100x increase in accounts.
During this show we discuss:
How you can get the money you need to buy inventor to sell online
How to get money to buy products to sell on Amazon
5 questions you need to answer about your inventory to get the money you need
The biggest problem with getting the money you need to buy inventory and how to solve it
Using crowdfunding to get the inventor you need to sell online
How to affordably get the money you need to buy inventory
How to access thousands of financial backers who want to give you money now
Ways to get money in an hour to buy inventory for an ecommerce business
How to help entrepreneurs get money while earning a 14%+ return
The easiest way invest money into privately owned businesses
Using fundraising to get enough money to aid in scaling your business
3 strategies I can use to resolve my e-commerce cash flow issues
About purchase order financing
Using purchase order financing to help your e-commerce business
Important things to know when you want to scale and market your product brand
Show resources:
https://www.facebook.com/kickfurther
https://twitter.com/kickfurther
HEAR WHAT OUR CLIENTS HAVE TO SAY
We are passionate about helping our clients secure business credit and financing, and offering both as a service. Of course, we're going to have great things to say about our company because we think what we do and how we do it is pretty awesome. What really matters is what our clients have to say, so click below to hear from some of our customers who we live to serve.