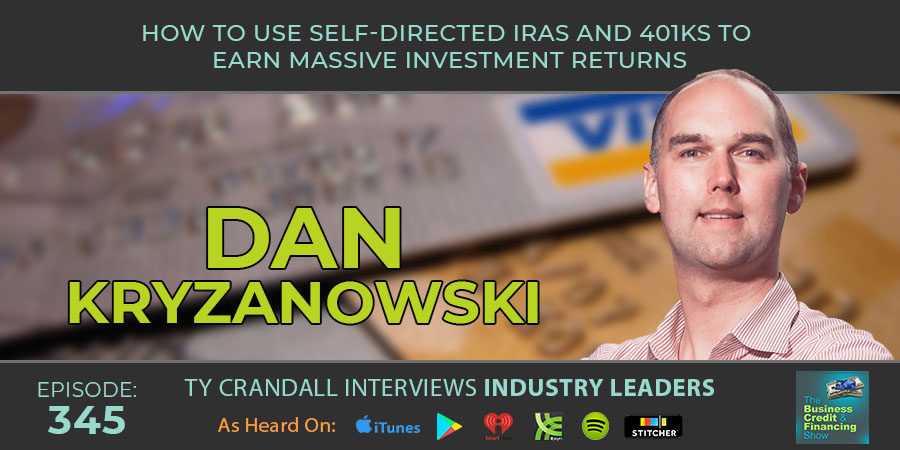 Dan Kryzanowski: How to Use Self-directed IRAs and 401ks to Earn Massive Investment Returns
Dan Kryzanowski is an active real estate investor and fundraiser, leveraging Self- Directed accounts - SDIRA and Solo 401(k) - to create a diversified real estate portfolio yielding double-digit returns. He specializes in self-storage investments, multi-family and hard money residential property loans. Dan has personally raised millions of dollars from family offices and individuals, and empowered his partners to raise seven-figures on multiple occasions. Dan serves as Executive Vice President at Rocket Dollar, unlocking the $10T pool of untapped retirement assets for the real estate community. He is also a Capital Partner for Pinnacle Storage Properties and Corporate Board President for Hugh O'Brian Youth Central Texas. Dan, a Wharton graduate, previously led commercial real estate initiatives for GE Capital in Mexico and South America.
During this show we discuss…
What securing your retirement with 'unlimited' investment options is about
How to secure your retirement with unlimited investment options
About self-directed solo 401k
The benefits of using a self-directed solo account for your retirement investment
Tax advantages attached with the self-directed solo account
Why you should handle your self-directed solo account online
3 dos and don'ts of a self-directed solo account
How powerful self-directed IRA's are in a retirement plan
The smartest way to invest in crypto currency with a self-directed IRA account
Leveraging a retirement account with non-recourse finance
The types of self-directed accounts you should invest in
The best investment strategy to get others to invest in your business
How to help others invest in your business using retirement accounts with no penalties
Show resources:
https://www.rocketdollar.com/businessfinanceshow
https://www.linkedin.com/in/danielkryzanowski/
https://www.facebok.com/rocket401k
HEAR WHAT OUR CLIENTS HAVE TO SAY
We are passionate about helping our clients secure business credit and financing, and offering both as a service. Of course, we're going to have great things to say about our company because we think what we do and how we do it is pretty awesome. What really matters is what our clients have to say, so click below to hear from some of our customers who we live to serve.