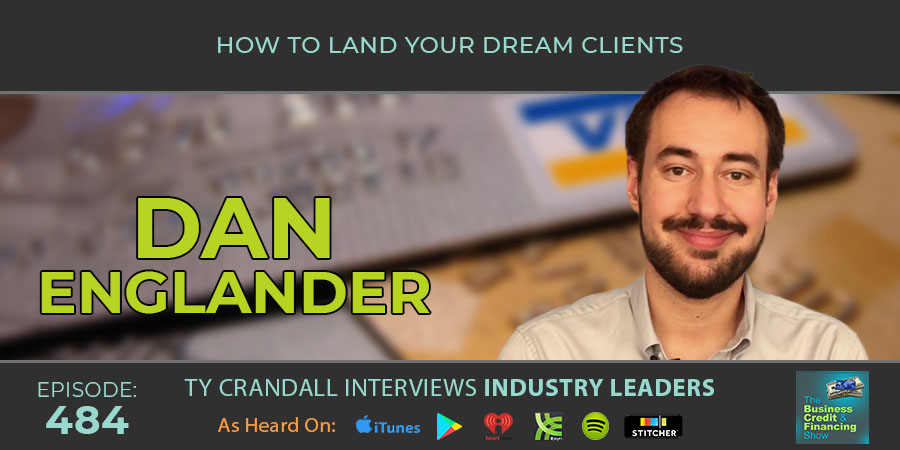 Dan Englander: How to Land your Dream Clients
Dan Englander is the CEO and Founder of Sales Schema, a fractional business team for marketing agencies. Prior to founding Sales Schema, Dan was the first employee and Head of New Business at IdeaRocket as well as the Account Coordinator at DXagency. Currently, Dan and his team have executed over 7,000 campaigns, won million in lifetime revenue, and have generated 3,000+ agency/brand meetings for clients with companies such as Birchbox, Stripe, and Venmo.
In addition to helping agencies grow, Dan has made a name for himself as the host of The Digital Agency Growth Podcast and the author of Mastering Account Management and The B2B Sales Blueprint.
During the show we discuss:
● Identifying ideal clients
● The importance of knowing your dream client
● The kind of clients to run after
● Reasons why you are not landing your dream clients
● How to generate leads
● Strategies to find dream clients
● Tools and platforms to use in finding ideal clients
● Ways to build the dream clientele
● How to properly approach different kinds of clients
● How to market to your dream customers
● Secrets to attracting dream clients
● Tips to attract your ideal client
● How to find the right balance between automatic and customizing my sales and marketing processes
● The best strategy for going beyond referrals and personal networks to generate new business
● How to open doors with a cold email
● Proven and tested steps to take to close sales with dream clients
● How to maintain a good relationship with dream clients
Show resources:
https://www.salesschema.com/courselaunch 
HEAR WHAT OUR CLIENTS HAVE TO SAY
We are passionate about helping our clients secure business credit and financing, and offering both as a service. Of course, we're going to have great things to say about our company because we think what we do and how we do it is pretty awesome. What really matters is what our clients have to say, so click below to hear from some of our customers who we live to serve.