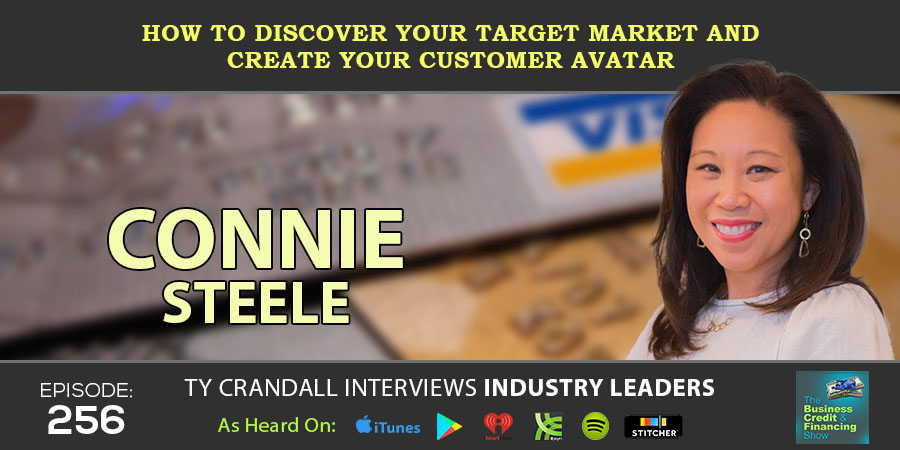 Connie Steele: How to Discover Your Target Market and Create Your Customer Avatar
Understanding The Important Factors of A Business
The fundamental belief that bridging the gap between strategy and execution is foundational to breaking through the business inertia and propelling your businesses forward is what drives Connie Steele. Connie guides her business strategy and marketing consultancy, Flywheel Associates, using this premise. She knows it takes ongoing, consistent proof that your strategic direction makes sense and is working. With this belief, she has enabled her clients - ranging from F500 companies to start-ups - to successfully reposition their organizations, meet their goals, and achieve rapid growth.
Her cross-industry, cross-functional experience gives her a unique perspective on what it takes to navigate, mobilize, and realize change in organizations. Connie channels these insights on her internationally downloaded podcast, the Strategic Momentum Podcast, where she's shared valuable insights from world-renowned psychologists, corporate executives, entrepreneurs and award-winning coaches who offer a unique context on how to create business momentum.
She also shares her experience through contributions to Arianna Huffington's consumer well-being and productivity platform Thrive Global , as well as other business-oriented podcasts.
During this show we discuss
- Identifying your target audience
- The important of understanding your audiences
- How to ask the 5 W and H questions
- How to REALLY ask "why" in a way that creates a bond with you and your customer
- How to discover what your prospects' real pain points are
- How to uncover your prospect's real motivation
- How to use social media to discover who your audience really is
- How surveys can help you tap into your prospect's true desires and fears
- Resources and Tools to accurately collect your target audience information
- Identifying your emotional benefits in order to gain your audience's attention
- How to speak to your customers on an emotional level
- What you should know about the benefit hierarchy
- Why you need to sell features, benefits, and benefits of benefits
And much more…
Show resources:
Strategic Momentum Podcast on Apple Podcasts
Strategic Momentum Podcast on Spotify
www.flywheelassociates.com

https://www.linkedin.com/company/flywheel-associates
https://twitter.com/FlyWheelAssoc
HEAR WHAT OUR CLIENTS HAVE TO SAY
We are passionate about helping our clients secure business credit and financing, and offering both as a service. Of course, we're going to have great things to say about our company because we think what we do and how we do it is pretty awesome. What really matters is what our clients have to say, so click below to hear from some of our customers who we live to serve.