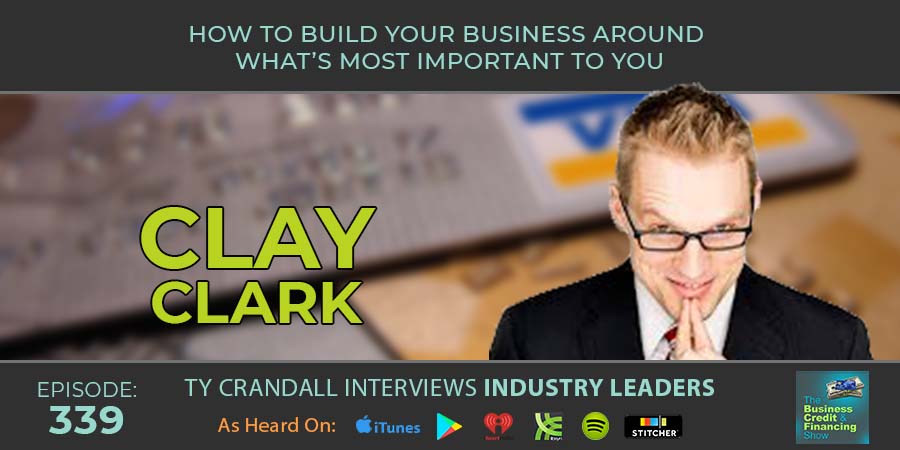 Clay Clark: How to Build Your Business Around What's Important To You
Clay Clark is the former "U.S. SBA Entrepreneur of the Year," a member of the Forbes Business Coach Council, an Amazon best-selling author and the host of the Thrivetime Show podcast which has hit #1 on the iTunes charts in the category of business 6 times. Throughout his career he's founded several multi-million-dollar businesses including: DJConnection.com, EpicPhotos.com, EITRLounge.com, MakeYourLifeEpic.com, etc. (alphabetically speaking). Throughout his career he has been featured in Fast Company, Bloomberg, Forbes, Entrepreneur Magazine, PandoDaily, and numerous other publications. He's been the speaker and consultant of choice for top brands throughout the country including: Hewlett Packard, Maytag University, Valspar Paint, and O'Reilly's Auto Parts. Clay is also the co-founder of 5 children, and is the proud owner of thousands of trees, dozens of chickens and 13 cats.
During this show we discuss…
Reducing you working hours, decrease costs and increase profit
The six F's you need to know about
How to build multiple businesses at the same time
How to spend time with what matters most
How to be present when you're with your family
How to interview 30 people at the same time
Time-saving hacks that are crucial to your success
How to overcome interruptions to get better results
How to break your dependence from your smart phone
How to not let your smart phone control you
How to deal with complaints and bad news
How to get good saying "no"
How to focus your time on what really matters most
5 steps to reaching all your goals
Show resources:
https://www.thrivetimeshow.com
thebestseobook.com
HEAR WHAT OUR CLIENTS HAVE TO SAY
We are passionate about helping our clients secure business credit and financing, and offering both as a service. Of course, we're going to have great things to say about our company because we think what we do and how we do it is pretty awesome. What really matters is what our clients have to say, so click below to hear from some of our customers who we live to serve.