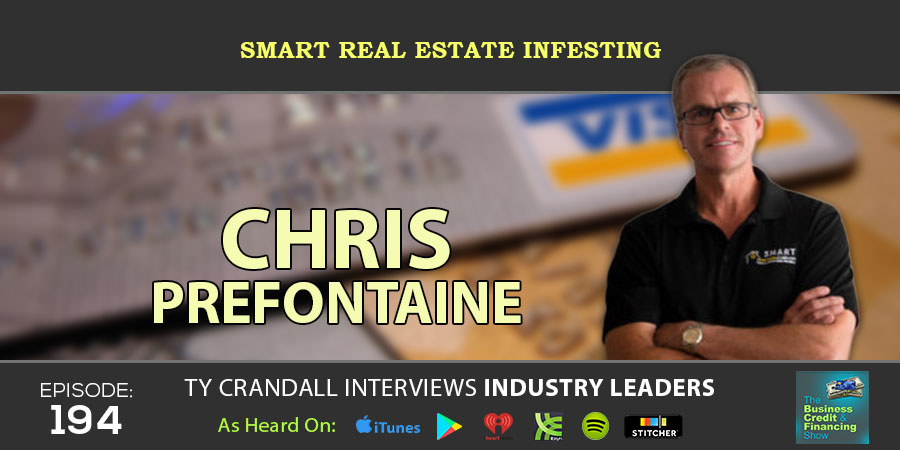 Smart Real Estate Investing
Chris Prefontaine is a bestselling author and real estate investor with over 26 years of experience in the field, including 18 years as a builder, realtor, broker/owner and investor. He's always been an entrepreneur even when he didn't know it. When he used to drag his wagon up to the street corner and sell junk from his closet or when he used to purchase gum by the pack and sell by the slice in middle school. In 1991, Chris began building homes and built 100 homes before starting his own brokerage. He then become a broker/owner and was selling 100 homes a year with his small team. Since the 2008 debacle he realized he needed to reinvent his business so that he no longer had to use his own money or credit. After years of coaching independently, Chris founded Smart Real Estate Coach in 2014. The company coaches investors on how to scale & automate their business throughout the US and Canada- all without using their cash or credit. Chris and his team, which includes his kids, have done over $80 million in real estate transactions. They mentor, coach, consult and have Associates around the country doing exactly what they do. On top of that, they run their own buying and selling business so they're in the trenches every single week. Between their existing Associates around the Country and their own deals, they're still doing 5-10 properties every month and control as of now between $20 million -$25 million of real estate with little to no money down.
During This Show We Discuss…
How to get started with real estate investing
The types of ROI you can earn
3 ways to buy property with no money down
The best ways to start making revenue and profits quickly with real estate investing
How new investors build cashflow quickly
The challenges novice beginners face going against experienced investors and how to overcome them
Strategies to get leads of buyers before properties hit the MLS
The best ways for investors to access money to initially invest
What it means to "buy and sell a home on terms"
How to find sellers who are willing to do owner financing
How to take over properties with tenants
When to know if you should buy and hold, or fix and flip
How an investor knows if residential or commercial is a better fit for them
How an investor knows if homes or apartments are a better fit for investing
Whether you should use agents and the MLS to sell
What expired listings are, and how do you get them from realtors
Tactics to maximize profits on each deal
How many deals new investors should consider working with in their first year
How to work with rent-to-own buyers
The types of events investors should be attending to sharpen their skills
The types of coaching and mentor programs that are available
And much more
Show Resources…
www.smartrealestatecoach.com/webinar/
www.smartrealestatecoach.com
www.smartrealestatecoachpodcast.com
https://www.facebook.com/smartrealestatecoach/
https://www.facebook.com/CHRISPRE/
HEAR WHAT OUR CLIENTS HAVE TO SAY
We are passionate about helping our clients secure business credit and financing, and offering both as a service. Of course, we're going to have great things to say about our company because we think what we do and how we do it is pretty awesome. What really matters is what our clients have to say, so click below to hear from some of our customers who we live to serve.