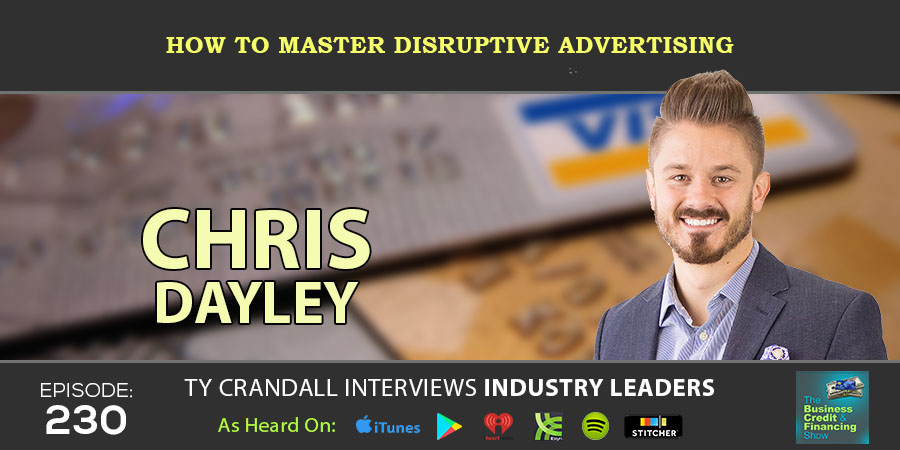 Chris Daley: How to Master Disruptive Advertising
How to Master Disruptive Advertising
Chris Dayley is a digital marketing entrepreneur with a passion for helping businesses succeed online. After spending years driving traffic through SEO and digital marketing efforts, Chris turned his attention to the user experience of websites to see if he could influence traffic to convert better. After running his first successful test, he fell in love and began focusing on helping businesses test their website experience. In 2014, he started his Conversion Optimization agency Dayley Conversion, which was a full-service agency helping businesses discover what converts best on their sites through testing. In 2016 he merged his company with Disruptive Advertising, where he currently works as VP of site testing and optimization. They offer full-service A/B testing solutions to clients including strategy, design, development and analytics.
During This Show We Discuss…
- What disruptive advertising is
- What disruptive advertising can do to help business owners
- The forms of advertising that are working best right now
- Some of the easiest ways to obtain new clients
- Why business owners struggle to get leads and convert them
- How to effectively market on a budget
- 3 ways to test content on your website
- Why you should remove things from your website to see what converts best
- Where to start testing the right things that will net you more sales
- The exact tools you should use to test and have more website conversions
- STOP using Google Analytics the wrong way, here's how
- What you should know about heatmapping that can get you more customers
- What A/B testing is
- How to start with A/B testing
- Common mistakes with A/B testing to avoid
- The types of tracking and analytics you should be tracking
- How to get started with tracking activity on your website
- And much more
Show Resources…
https://www.disruptiveadvertising.com/guide
https://www.linkedin.com/in/chrisdayley/
https://twitter.com/chrisdayley?lang=en
HEAR WHAT OUR CLIENTS HAVE TO SAY
We are passionate about helping our clients secure business credit and financing, and offering both as a service. Of course, we're going to have great things to say about our company because we think what we do and how we do it is pretty awesome. What really matters is what our clients have to say, so click below to hear from some of our customers who we live to serve.