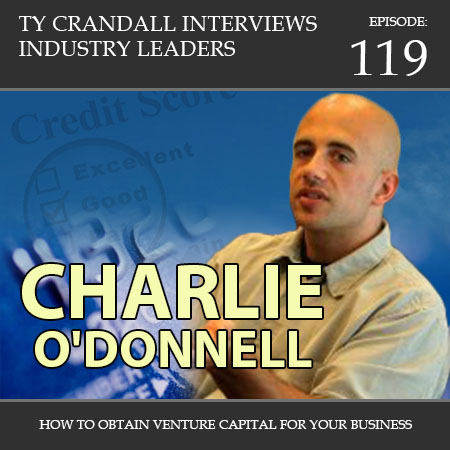 How to Obtain Venture Capital for Your Business
Charlie O'Donnell is the sole Partner and Founder at Brooklyn Bridge Ventures. His fund makes seed and pre-seed investments and was the first venture firm located in Brooklyn--where he was born and raised. Brooklyn Bridge invested in the first rounds of Canary, Orchard Platform, Tinybop, Hungryroot, Clubhouse, Ringly, and goTenna among others. He previously had investment roles at Union Square Ventures and First Round Capital.
Charlie has a reputation for being early to identifying important companies. Nick Bilton identifies him as an influence on early Twitter investors in his book, Hatching Twitter. Dennis Crowley credits him as having helped kick off the first funding of Foursquare before other VCs had said yes. At First Round Capital, he sourced the firm's investments in Singleplatform (sold to Constant Contact) and GroupMe (sold to Skype). Charlie discovered GroupMe at the hackathon where the service had been built. He also sourced investments in Backupify (which was an idea he had tweeted to the founder, a friend of his), chloe + isabel, and Refinery29.
Charlie bikes to work, has done four triathlons, the NYC marathon, and runs the kayaking program in Brooklyn Bridge Park. The longest he has consecutively been outside of the five boroughs of New York City is three weeks.
During this show we dive into...
What stage of growth a company should consider raising Venture Capital (VC)
The common attributes of companies that VCs look for to fund a deal
The importance of a business plan when it comes to getting an investment
How important the experience of the owner is to obtaining successful funding
The amounts of money VCs commonly lend
Which industries best attract venture capital
How your industry impacts your evaluation
What tools and services VCs use to evaluate the value of a company
The common mistakes made when founders start their companies
The common mistakes business owners make when trying to raise VC
Things that are an absolute turn off to lending money
The factors that make a company the most attractive to want to lend money
The types of systems or processes that should be in place before a company seeks venture capital
The percentage of ownership are VCs typically looking for
The level of involvement in the company VCs typically want to have
How long the process typically takes for a VC investment to take place
The metrics and analytics VCs track after investing
The changes that take place when a business brings in outside investors
Resources Discussed on the Show…
HEAR WHAT OUR CLIENTS HAVE TO SAY
We are passionate about helping our clients secure business credit and financing, and offering both as a service. Of course, we're going to have great things to say about our company because we think what we do and how we do it is pretty awesome. What really matters is what our clients have to say, so click below to hear from some of our customers who we live to serve.