Fresh Fire, Inc.
Sheila Smith and Fresh Fire, Inc.
Sheila Smith watched Ty Crandal's Credit Suite videos on YouTube for months before making the leap. She knew she needed funding for her non-profit to be able to better fulfill its mission, and decided to give Credit Suite a try.
Recognizing the Need for Business Credit
That mission is to aid the veterans in her area. Through Fresh Fire, Inc., she is able to provide counseling, food, and clothing to the local veteran community. The ministry also operates a thrift store that provides the entire local community with affordable clothing and home goods.
Sheila says she was seeing too many veterans eating out of the garbage, and knew she had to do something.
She came to Credit Suite in hopes of qualifying for the Credit Line Hybrid. While she did not qualify at the time, the dedicated experts at Credit Suite did not leave her hanging. They were able to determine exactly what was holding her back, and help her get on a path to be able to hopefully meet the qualifications for the Credit Line Hybrid funding in a few months.
Building Business Credit Is a Process
In the meantime, Sheila is working through the Business Credit Builder Program. To date, using the program, Sheila has 13 business tradelines. She says it is the "easiest process" because it walks you through step by step. You do not waste time applying for accounts you will not qualify for, because the program will not let you.
She says she appreciates the simplicity. Sheila is able to do it all on her own, without having to make a lot of phone calls for help. However, she does appreciate the check-in phone calls from the Credit Suite advisor team that help ensure she does not have any questions or need any help.
Sheila does note that, though the process is easy, you cannot be lazy. You have to be willing to do the work. If you do the work and follow the process, you will be successful.
Using Business Credit to Meet Business Goals
When asked how she plans to use the funding, the answer came easily. Fresh Fire, Inc. has been donated a house. She plans to use the tradelines she has now, as well as the future funding from the Credit Line Hybrid, to remodel the house into a retreat for Veterans. It is to be a place of rest and respite for those she serves to receive the counseling they need and deserve.
Per Sheila, if she had not started the process with Credit Suite, she would not be able to make that happen.
We are honored to be able to walk along with Sheila and Fresh Fire, Inc. in this journey for such a wonderful cause. We look forward to seeing the finished product.
Want to find out how Credit Suite can help you attain your business goals? Try a free Business Finance Assessment now!
Summary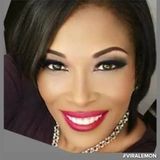 Name
Sheila Smith
Job Title
CEO
Address
3554 N Spencer Rd,
Spencer, OK, 73084
Posted by Alexander Frees on February 14, 2022
Summary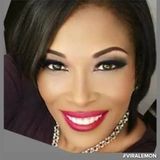 Name
Sheila Smith
Job Title
CEO
Address
3554 N Spencer Rd,
Spencer, OK, 73084