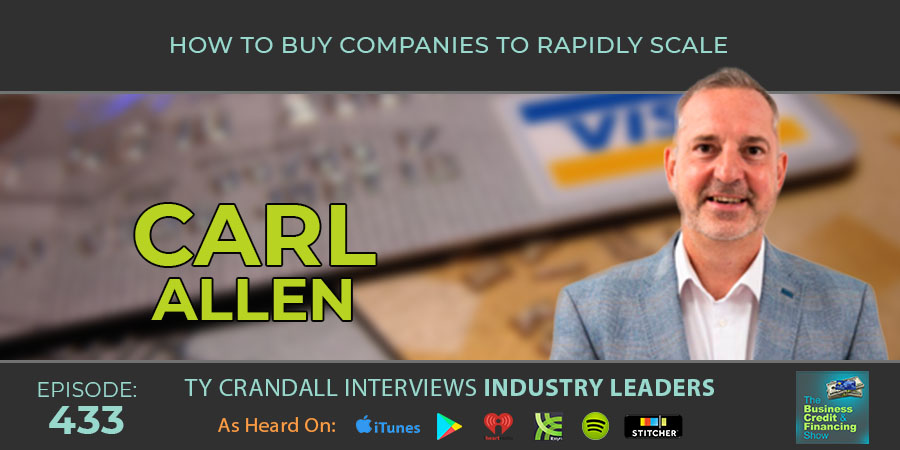 Carl Allen: How to Buy Companies to Rapidly Scale
Most new businesses fail, and existing businesses often struggle to scale. Buying business is the solution to both issues because you can get an already-established business that's cash-flowing and that's proven itself, and even add it on to your existing business. During this show Carl Allen maps out the steps to acquire a business to rapidly scale and existing one or buy one instead of starting one from scratch.
About Our Guest:
Carl Allen is a world-class entrepreneur, investor, and corporate dealmaker who has worked on more than 330 transactions worth close to $48 billion. Carl first earned his reputation during his 16 years on Wall Street working for Bank of America, Hewlett-Packard, Forrester, and Gartner. There he advised some of the world's largest corporations on investments, mergers, acquisitions, disposals, and restructuring. And he helped hundreds of business owners raise both equity and debt financing.
Carl founded Dealmaker Wealth Society (formerly Ninja Acquisitions) because he believes starting a business from scratch is certifiably, BATSH*T CRAZY! He wanted to use his highly specialized skill set to help others realize their dream of self-employment didn't have to be a long, hard, up-all-night slog with a 96% failure rate in 10-years, according to The E-Myth Revisited by Michael Gerber.
Today he is helping thousands of entrepreneurs all over the world buy existing, profitable small businesses that will immediately put money in their pockets. And best of all — he teaches them how to do this without using a dime of their own capital!
During this show, we discuss:
● Why buy a business instead of starting one
● Why businesses fail and how to succeed
● Why owners sell their businesses and how you can benefit
● People to speak to before buying a business
● How to use network and brokers to find a business to buy
● The value of buying a business rather than starting one
● Where to find businesses to buy
● How to evaluate whether a business is worth buying
● Types of businesses you can buy if you own a business now
● Ways to use partners to run the businesses you buy
● How to use LinkedIn to find people to run the businesses you acquire
● Questions to initially ask every seller to see if you should buy
● Things to look for when finding someone to run your business
Show resources:
http://www.dealmakerwealthsociety.com/
HEAR WHAT OUR CLIENTS HAVE TO SAY
We are passionate about helping our clients secure business credit and financing, and offering both as a service. Of course, we're going to have great things to say about our company because we think what we do and how we do it is pretty awesome. What really matters is what our clients have to say, so click below to hear from some of our customers who we live to serve.