Is Kabbage Right for Your Business?
Kabbage is one of several finance companies online. It appears as if Kabbage no longer provides small business loans although they do provide lines of credit. The website is a bit confusing in this area.
However, as of the writing of this update (August of 2020), it seems as if they could get back into the business of providing loans if the PPP program comes back. Right now, that looks tentative. We look at the specifics and drill down into the details about this online financing option.
Background
Kabbage is located online here: www.kabbage.com. Their physical address is:
925B Peachtree Street NE
Suite 1688
Atlanta, GA 30309.
You can call them here: (888) 986-8263. You can email them at: [email protected]. Their contact page is here: www.kabbage.com/support/contact. They have been in business since 2009, which is longer than most of the players in this space.
Kabbage is a venture funded company. They are backed by investors which include Reverence Capital Partners, SoftBank Capital, Thomvest Ventures, Mohr Davidow Ventures, BlueRun Ventures, the UPS Strategic Enterprise Fund, ING, Santander InnoVentures, Scotiabank, and TCW/Craton.
Paycheck Protection Program
Given the current (as of August 2020) uncertainty surrounding the PPP, some of these details may change. If you are interested in Kabbage, then be sure to go to the Kabbage website directly and check. Since the only place I could find loan specifics was under the section on cards, it is safe to say that the company isn't touting loans. So, it may be that they are phasing them out completely.
PPP Loan Forgiveness
Kabbage has smartly pivoted to helping its clients with Paycheck Protection Program loan forgiveness. They offer advice on PPP loan forgiveness and tips on how to maximize your loan forgiveness amount.
Kabbage Lines of Credit
Kabbage Funding offers access to a line of credit of up to $250,000. Each draw on the line is a 6-, 12- or 18-month installment loan. And it is issued by Celtic Bank, a Utah-Chartered Industrial Bank.
Minimum draw is $500. You will need to provide a personal guarantee. You only pay fees on your loan amount, not for the full line of credit.
Qualifying
To qualify, your business needs to be at least one year old. You should have revenues of $50,000 annually or $4,200 per month over the last three months. Kabbage Funding does not provide credit access to businesses in the following industries:
marijuana
CBD
firearms
gambling
financial institutions and
lending or non-profit organizations
Kabbage Financing Tools
They do more than PPP loans and PPP loan forgiveness, and lines of credit. Kabbage "provides tools to simplify the day-to-day cash flow concerns that every small business experiences. With the ability to more efficiently accept payments, understand their cash flow and access flexible lines of credit, business owners can focus on doing what they do best."
They provide an app that can be found on Google Play but not the Microsoft Store.
Checking
These tools include a Kabbage online checking account with competitive rates. This puts them in direct competition with banks. The checking account is not yet on offer officially, but you can get onto a waiting list.
Payments
And for businesses seeking payments, Kabbage provides a means of selling online gift certificates and sending professional invoices. Their system allows businesses to accept credit card payments. This puts them in direct competition with PayPal.
Advantages and Disadvantages
Advantages include financing flexibility with several features that other online providers do not offer. Disadvantages include having to provide a personal guarantee. Plus their revenue requirement is rather high. And for businesses in certain high risk industries, Kabbage is 100% off the table.

Demolish your funding problems with our rock-solid guide about 27 killer ways to get cash for your business.
Beyond Kabbage (and the PPP), Here's a Great Alternative That Won't Change With the Economy – Building Business Credit
This is credit in a small business's name. It doesn't link to an entrepreneur's consumer credit, not even if the owner is a sole proprietor and the only employee of the small business.
Thus, an entrepreneur's business and consumer credit scores can be very different.
The Benefits
Due to the fact that small business credit is separate from individual, it helps to secure a small business owner's personal assets, in the event of litigation or business bankruptcy.
Also, with two separate credit scores, a business owner can get two different cards from the same vendor. This effectively doubles buying power.
Another benefit is that even start-ups can do this. Going to a bank for a business loan can be a recipe for disappointment. But building small business credit, when done correctly, is a plan for success.
Consumer credit scores depend upon payments but also additional factors like credit usage percentages.
But for small business credit, the scores actually merely hinge on if a company pays its bills timely.
The Process
Establishing business credit is a process, and it does not occur without effort. A business must proactively work to establish business credit.
Nonetheless, it can be done readily and quickly, and it is much quicker than establishing consumer credit scores.
Vendors are a big aspect of this process.
Doing the steps out of sequence will cause repetitive denials. No one can start at the top with company credit. For example, you can't start with retail or cash credit from your bank. If you do, you'll get a denial 100% of the time.
Business Fundability
A small business must be fundable to loan providers and merchants.
That's why, a company will need a professional-looking website and email address. And it needs to have site hosting bought from a supplier such as GoDaddy.
In addition, business phone and fax numbers should have a listing on ListYourself.net.
At the same time, the company phone number should be toll-free (800 exchange or comparable).
A business will also need a bank account devoted purely to it, and it must have every one of the licenses essential for running.
Licenses
These licenses all must be in the accurate, appropriate name of the company. And they must have the same company address and telephone numbers.
So bear in mind, that this means not just state licenses, but potentially also city licenses.

Demolish your funding problems with our rock-solid guide about 27 killer ways to get cash for your business.
Working with the IRS
Visit the Internal Revenue Service web site and obtain an EIN for the company. They're totally free. Pick a business entity like corporation, LLC, etc.
A business can begin as a sole proprietor. But they will more than likely want to change to a variety of corporation or an LLC.
This is in order to limit risk. And it will make the most of tax benefits.
A business entity will matter when it involves taxes and liability in case of a lawsuit. A sole proprietorship means the entrepreneur is it when it comes to liability and taxes. No one else is responsible.
Sole Proprietors Take Note
If you operate a company as a sole proprietor, then at least be sure to file for a DBA. This is 'doing business as' status.
If you do not, then your personal name is the same as the small business name. Hence, you can wind up being directly accountable for all small business financial obligations.
Additionally, per the IRS, with this structure there is a 1 in 7 possibility of an IRS audit. There is a 1 in 50 possibility for corporations! Steer clear of confusion and substantially reduce the odds of an IRS audit simultaneously.
But never look at a DBA filing as being anything beyond a mere steppingstone to incorporation. A corporate business entity is the only way to truly and completely separate business and personal credit.
Starting the Business Credit Reporting Process
Start at the D&B web site and obtain a free D-U-N-S number. A D-U-N-S number is how D&B gets a small business into their system, to produce a PAYDEX score. If there is no D-U-N-S number, then there is no record and no PAYDEX score.
Once in D&B's system, search Equifax and Experian's web sites for the small business. You can do this at www.creditsuite.com/reports. If there is a record with them, check it for correctness and completeness. If there are no records with them, go to the next step in the process.
In this way, Experian and Equifax will have activity to report on.
Vendor Credit
First you must establish trade lines that report. This is also referred to as vendor credit. Then you'll have an established credit profile, and you'll get a business credit score.
And with an established business credit profile and score you can begin to get retail and cash credit.
These kinds of accounts tend to be for the things bought all the time, like marketing materials, shipping boxes, outdoor work wear, ink and toner, and office furniture.
But first of all, what is trade credit? These trade lines are credit issuers who will give you initial credit when you have none now. Terms are often Net 30, rather than revolving.
Hence, if you get an approval for $1,000 in vendor credit and use all of it, you will need to pay that money back in a set term, such as within 30 days on a Net 30 account.

Demolish your funding problems with our rock-solid guide about 27 killer ways to get cash for your business.
Details
Net 30 accounts have to be paid in full within 30 days. 60 accounts must be paid in full within 60 days. In comparison with revolving accounts, you have a set time when you must pay back what you borrowed or the credit you used.
To launch your business credit profile the right way, you need to get approval for vendor accounts that report to the business credit reporting agencies. Once that's done, you can then make use of the credit.
Then pay back what you used, and the account is on report to Dun & Bradstreet, Experian, or Equifax.
Vendor Credit – It Makes Sense
Not every vendor can help in the same way true starter credit can. These are merchants that will grant an approval with very little effort. You also want them to be reporting to one or more of the big three CRAs: Dun & Bradstreet, Equifax, and Experian.
You want 3 of these to move onto the next step, which is retail credit. But you may have to apply more than once to these vendors. So, this is to demonstrate you are dependable and will pay promptly.
Retail Credit
Once there are 3 or more vendor trade accounts reporting to at least one of the CRAs, then move onto retail credit. These are businesses which include Office Depot and Staples.
Only use your SSN and date of birth on these applications for verification purposes. For credit checks and guarantees, use the company's EIN on these credit applications.
Fleet Credit
Are there more accounts reporting? Then move onto fleet credit. These are service providers such as BP and Conoco. Use this credit to buy fuel, and to repair, and take care of vehicles. Only use your Social Security Number and date of birth on these applications for verification purposes. For credit checks and guarantees, make certain to apply using the small business's EIN.
Cash Credit
Have you been sensibly handling the credit you've gotten up to this point? Then move to more universal cash credit. These are businesses like Visa and MasterCard. Just use your SSN and date of birth on these applications for verification purposes. For credit checks and guarantees, use your EIN instead.
If you have more trade accounts reporting, then these are in reach.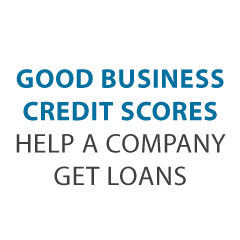 Monitor Your Business Credit
Know what is happening with your credit. Make certain it is being reported and take care of any inaccuracies ASAP. Get in the practice of checking credit reports and digging into the particulars, and not just the scores.
We can help you monitor business credit at Experian and D&B for 90% less.
Update Your Record
Update the relevant information if there are mistakes or the data is incomplete. At D&B, you can do this at: https://iupdate.dnb.com/iUpdate/viewiUpdateHome.htm. For Experian, go here: www.experian.com/small-business/business-credit-information.jsp. And for Equifax, go here: www.equifax.com/business/small-business.
Fix Your Business Credit
So, what's all this monitoring for? It's to challenge any mistakes in your records. Mistakes in your credit report(s) can be corrected. But the CRAs typically want you to dispute in a particular way.
Disputes
Disputing credit report mistakes typically means you send a paper letter with copies of any proofs of payment with it. These are documents like receipts and cancelled checks. Never send the original copies. Always mail copies and retain the originals.
Fixing credit report inaccuracies also means you precisely spell out any charges you challenge. Make your dispute letter as understandable as possible. Be specific about the problems with your report. Use certified mail so that you will have proof that you mailed in your dispute.
A Word about Business Credit Building
Always use credit sensibly! Don't borrow beyond what you can pay off. Keep an eye on balances and deadlines for repayments. Paying on schedule and in full will do more to increase business credit scores than pretty much anything else.
Building small business credit pays off. Excellent business credit scores help a company get loans. Your loan provider knows the small business can pay its debts. They know the small business is for real.
The small business's EIN attaches to high scores and lenders won't feel the need to request a personal guarantee.
Business credit is an asset which can help your company for years to come. Learn more here and get started toward establishing business credit.
Upshot
Companies which will do best with this particular lender are already somewhat successful. However, smaller companies which are less successful would do well to look elsewhere. In particular, for a company looking for a lower end line of credit would more likely be better served getting a microloan.
And finally, as with every other lending program, whether online or offline, remember to read the fine print and do the math. Go over the details with a fine-toothed comb, and decide whether this option will be good for you and your company. In addition, consider alternative financing options that go beyond lending, including building business credit, in order to best decide how to get the money you need to help your business grow.
Summary
Reviewer
Janet Gershen-Siegel
Review Date
Reviewed Item
Kabbage
Author Rating
Product Name
Kabbage
Price
USD 0
Product Availability
Available in Stock