A Business Line of Credit is Like Steroids for Your Business
A business line of credit can be an incredible tool for your business. You don't want just any line of credit however. You want the best business line of credit for your business needs. 
Not all businesses are the same.  Consequently, not all lines of credit are best for all businesses. Different limits, rates, and terms work better for some than others. 
What's a Line of Credit? 
It can help to get a quick rundown of exactly what a line of credit is. The most basic definition is that it is a revolving line of credit.  It works similar to a credit card. You have a limit, and continuous access to that limit. Yet you only make payments on the portion you use each month. 
For example, if you have a $10,000 line of credit, you can use however much of those funds you need each month for whatever you want.  That is, unless your lender issues some sort of restriction. If you use $2,000, then when you get your statement you will have to pay $2,000 plus the interest.  You will not make a payment plus interest on the entire amount of the loan.
If you were to pay $1,000, then spend another $500, you would pay on the $1,500 balance the next month. Your payments change as your balance changes. Just like with a credit card. 
Access is most typically granted through checks or a card connected to the line of credit account.
Business Line of Credit vs. Credit Cards
Business owners often ask what the difference is between a business line of credit and a credit card.  They also question why one is better than the other? The truth is that in some cases, a credit card may be the better option. This is a choice to make based on several different factors. 
The main difference between the two that most borrowers need to know is that a line of credit typically has a lower consistent interest rate.  Also, there are no perks like 0% interest or cash back that you sometimes see with credit cards.
How do I Find the Best Business Line of Credit for my Business? 
There are several steps to this process. 
1. Consider why you need a credit line. 
This is the crux of how you find the best business line of credit for your needs. You have to know your needs. Here are some examples how a business may use a line of credit. 
Take advantage of a sale on inventory, raw materials, or supplies. This can reduce the cost of goods sold and consequently, increase the bottom line. 

Purchase or repair minor equipment when needed. This would be like a new printer or laptop, not an industrial oven, freezer, delivery truck, or a large machine used in a plant of some sort. Larger equipment would best be purchases with an equipment loan. 

Bridge temporary cash gaps or continuous, known cash gaps due to timing issues. An example of this would be several bills that are due at the beginning of the month when you know your largest contracts pay at the end of the month. The money is coming, it is reliable, but the bills come due before the money comes. You can pay the bills with the line of credit, then pay off the line of credit when the contracts pay.
Another example of this is a seasonal line of credit for a business that does the majority of its sales during a certain time of the year.  A florist does a large percentage of sales during Valentines day, so a seasonal line of credit can come in handy to bridge the cash gap during other times of the year.
2. Find Out What Is Available for a Business Line of Credit
Shop around with various financial institutions to determine which ones offer the best business lines of credit. You will want to look at factors such as business line of credit rates and credit limit in relation to what you need and can afford. 
Check with various types of lenders to get a feel for which ones offer what you need.  Check with larger commercial banks, small local institutions and credit unions, and alternative lenders such as those that operate exclusively online. 
Consider also whether you will need secured business line of credit, unsecured business line of credit, or a business line of credit for bad credit.  When you put what is available in perspective with what you actually need, you may be surprised.
3. Your Business Credit Can Help You Get a Small Business Line of Credit
Your ability to get approval for the best business line of credit will be directly related to your business credit. While lenders may also consider income and cash flow, they are going to rely most heavily on your business credit score when making an approval decision about a line of credit. 
A lower business credit score does not necessarily mean you can't get approval, but it could greatly affect your interest rate and credit limit. 
Consider signing up for a credit monitoring service that lets you keep tabs on your business credit and what is affecting it each month. The one offered by CreditSuite.com is easy to use and cost effective.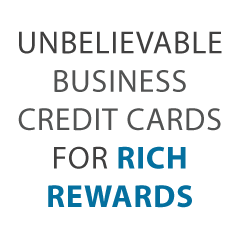 Once you have a handle on why you need a business line of credit, what is available, and what you may actually be eligible for, you can make a decision as to where you are going to apply and which product you are going to apply for. 
Determining which of these lenders is offers the best business line of credit for your business goes back to knowing what you need, who has it, and who will approve you for it. 
Don't Have Business Credit? Don't Worry!
We can help.  Here is a quick rundown on how to get started. First, you have to separate your business from yourself by incorporating, setting up a dedicated business contact information, and obtaining an EIN from the IRS. 
After that, get a DUNS number from DUN and Bradstreet.  You have to have one to have a credit score with them. Since they are the largest and most often used business credit reporting agency, it is definitely necessary. 
Your business will also need a professional website, as well as a dedicated email address. The email will need to have the same URL as the website and not be from a free service. 
Once you have these things in place, you can start doing business with starter vendors. These are merchants in the vendor credit tier that will offer net 30 terms on invoices without a credit check.  Then, they will report you payments to the busing credit reporting agencies such as Experian, Equifax, and Dun & Bradstreet.  
This is how you first begin to start building a business credit score.  Go here for a more detailed explanation of the business credit building process. For more information on starter vendors, go here.
When Is a Line of Credit Better than a Credit Card? 
Back to the business line of credit discussion.  If you are going to need to make payments, a line of credit is a better option. The reason is pretty simple. Business line of credit rates are almost always lower. The few exceptions are those cards that offer 0% APR for a short period of time. 
A credit card may be a better bet if you are going to make a purchase and pay it off immediately.  That is especially the case if you will benefit from perks such as cash back. If you are not going to immediately pay off, it is doubtful the cash back would be more than the interest incurred.
An example would be if you wanted to use your business credit card to make your monthly supplies purchase and then pay it off in the month immediately following.  That could allow you to take advantage of a cash back reward consistently. 
To float a cash flow gap or make significant purchases that you will need to pay out over a short amount of time, a line of credit is almost always the best choice. 
Where To Find the Best Business Line of Credit 
Since most small businesses will have a hard time getting approval from a traditional lender due to poor credit or a lack of sufficient credit history, we found examples of what alternative lenders are offering currently. 
Kabbage offers a credit line of up to $150,000 with no credit score required. The catch is that the interest rate is between 32 and 108%. The business must have been in existence for at least one year and have revenue of at least $50,000. 
Due to the extremely high interest rate, this is really only an option for those businesses that cannot get financing due to a low or nonexistent credit score and need something immediately. 
There is a credit line available here of up to $100,000 for those who have a business credit score of at least 600, have been in business for at least one year, and have at least $25,000 in revenue. 
It requires weekly repayment. 
Due to the lower revenue requirement, this is a good option for smaller businesses that are okay in the credit department but have trouble meeting higher revenue criteria. Also, the interest rate minimum is lower, with the low end at 9%.
If you have a credit score of at least 500 you can get a credit line of up to $100,000 with OnDeck. There is a $20 per month maintenance fee, and weekly repayment. The interest rate is a little higher here than with those that require a higher credit score minimum. It ranges from 13.99 to 39.99 percent. 
Again, due to the higher interest rate, this should only be an option if you cannot meet the higher credit score requirement. 
The credit line on offer from Lending Club goes up to a limit of $300,000. It requires a credit score of 600, at least one year in business, and at least $50,000 in revenue. The repayment term is 25 months. Also, they require collateral for limits over $100,000. 
This is a good option for those who meet the requirements, as there is a higher limit available with collateral.  The interest rate can go as low as 6.25%, and repayment terms are much friendlier as well. 
You Can Find the Best Business Line of Credit for Your Needs
It can seem like a daunting process, but if you know how to qualify for a business line of credit, it really is possible.  Shop around the same way you would for any other type of financing. If you are buying a house or a card, you are going to try to find the amount you need with the least cost to you.  Do the same for a business line of credit. 
Business lines of credit are a great financing option. They offer flexibility that isn't always available with a term loan. Interest rates are often better than those offers from business credit cards.  With alternative lenders in the mix, they are an option for most small businesses. There are options available for everything from and online business line of credit to a secured line of credit for new business.  Have you found the best business line of credit for you? We would love to hear about it. Tell your company's story about when you used a business line of credit.