Get Money for Your Business with Account Receivables Financing
Account Receivables financing or "invoice factoring" is a great way to get money for your business. Accounts receivable financing is not a loan; it's an advance against your client invoices.
You are selling your outstanding invoices to a factoring company who then gives you back up to 95% of the invoice value in the form of a loan against those invoices.
Receivable Financing is mainly used to generate immediate cash flow for the business selling the accounts receivable. Without AR financing, these companies are forced to wait weeks, even months to get paid on those receivables.
This is a great funding option as it provides an immediate advance of cash to you leveraging your outstanding invoices. This means as your business grows so does the amount of funding you will qualify for so you can meet increasing demand.
Most major companies including most major Fortune 500 companies utilize some form of Accounts Receivable Financing. This is partially how they've gotten to be as big as they are now.
One of the best benefits of receivable financing is giving your business an increase in working capital without needing to borrow money or tie up your business or personal assets. This boost to your cash flow positively impacts your profitability.
Details
You can receive money quickly, typically within 24 hours from approval. This is much faster than if you were trying to collect on the invoices on your own and wait for that money.
Prior to purchasing your invoices, a factor conducts a credit analysis on the client you are invoicing to determine their risk or repaying the invoice. You are entitled to the resulting analysis which is a huge benefit as it can assist you in your future business dealings with that client.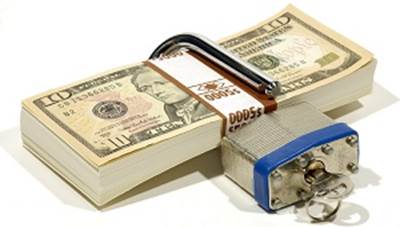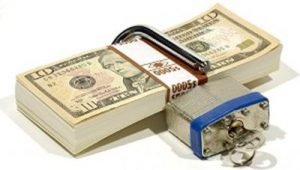 Another big benefit of Receivable Financing is that you are not obtaining a loan. The cash advanced is based on your client's credit status, not yours making it easier to qualify for.
So even if you have serious credit issues, you can still get awesome rates and terms.
You may qualify for factoring even if you are a new company without an established track record, have a tax lien, or even declared bankruptcy.
And you can be approved for as much as 25 million dollars in financing.
Accounts Receivable Financing really boosts your cash flow by providing an immediate advance of cash into your business against the value of your outstanding invoices.
Account Receivables Financing: More Information
We loved this recent article about the topic, What Accounts Receivable Financing is & Who It's Right For. It should give you more information so you can make your best business decision.
Account Receivables Financing: Qualifications
Do you qualify? To get approved you should have…
Receivables from the government or another business
Have receivables from multiple sources, not just one
Have receivables over $25,000
All industries can get approved, including construction and medical. So for example if you are a doctor's office, no more waiting on payment from Medicaid or insurance companies. Now you can get paid most of your invoice within 24 hours.
And the lender will collect on the invoices for you, eliminating your need to have team members oversee payments and collections from your clients.
Click Here to get approved now for AR financing to radically improve your cash flow.