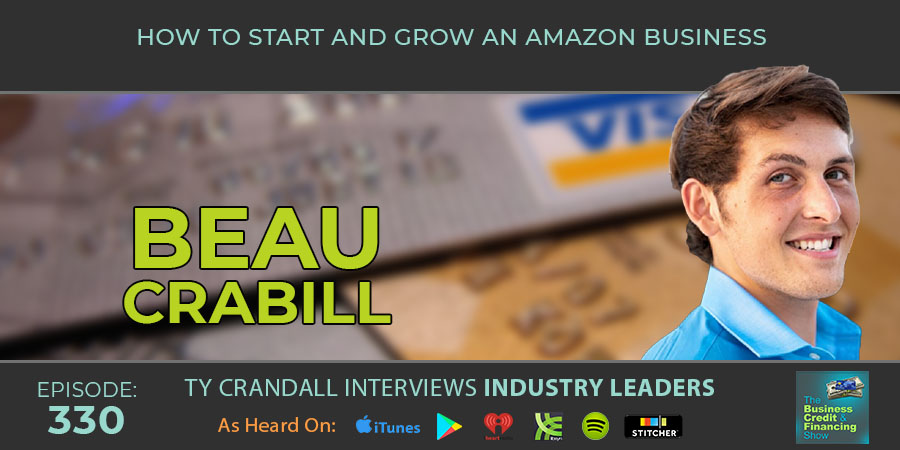 Beau Crabill: How to Start and Grow an Amazon Business
At the age of 9, Beau Crabill started working online helping his father's eBay business. By the age of 12, he was selling custom Nike Elite socks to his classmates, until he was shut down by the school principal. When he got home, he decided to list the socks on eBay and right away he started making over $2,000 per month selling socks. He not only excelled in his entrepreneurial pursuit, he was also a high performing athlete.
After receiving a full Division 1 scholarship for running, Beau had to make the hardest decision of his life-- continue with his running career or pursue his business. Whether in running or in business, Beau has always preferred to have lofty goals that challenge him, and to be all in and singularly dedicated to those goals - that's when he's in his flow and that's what really drives him. He left university and dove deeper into his business. Now he's scaled his business to $100,000's per month on Amazon and has started the first ever fund for selling products online. Through his passions, he is taking investing and business to a whole new world.
During this show we discuss:
Why you should sell on Amazon
The different ways you can sell on amazon
Eliminating normal expenses by selling on Amazon
How an Amazon business can help you in any economy
What you should know about white-labeling on Amazon
What arbitrage is and how it works on Amazon
How to establish relationships with suppliers
What a best seller rank is and how it works
What you need to know to get started
Finding the right products to sell
How to win the buy box on Amazon to rank higher
What FBA and FBN are and which you should choose
How to build your reputation
How to get your products to rank among the top of what Amazon shows
How much products you should someone have in inventory
How to promote your business
Show resources:
Junglescout.com/estimator
Wholesalecentral.com
Keepa.com
HEAR WHAT OUR CLIENTS HAVE TO SAY
We are passionate about helping our clients secure business credit and financing, and offering both as a service. Of course, we're going to have great things to say about our company because we think what we do and how we do it is pretty awesome. What really matters is what our clients have to say, so click below to hear from some of our customers who we live to serve.