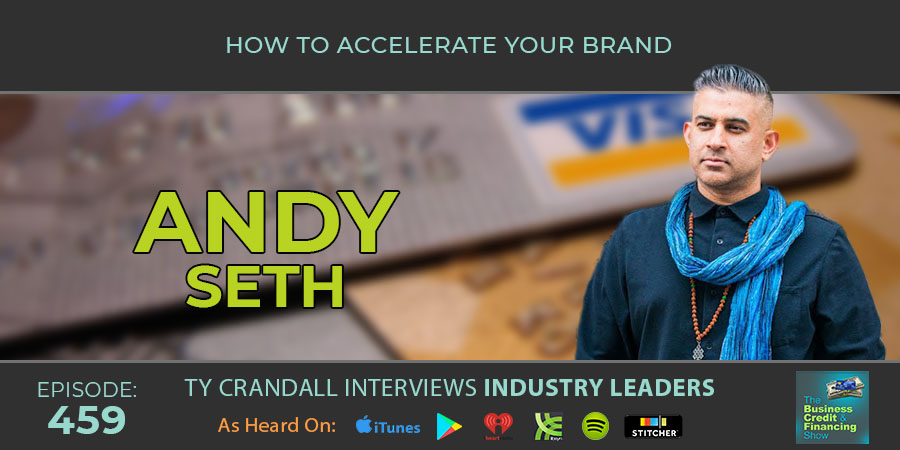 Andy Seth: How to Accelerate Your Brand
See how you can accelerate your brand in this interview with our special guest Andy Seth. Andy teaches us how to develop brand guidelines and use them to establish your brand identity so you can be recognized by your potential clients without spending lots of money to do it.
About Our Guest:
Andy's entrepreneurial journey has taken him through 4 successful seven figure exits. His company Flow Marketing is recognized as being in the top 10% of B Corps worldwide.
Thriving in the face of COVID-19, Flow Marketing is on track for a $10M run rate in 2020.
Andy's agency is the nation's first accredited with federally registered apprenticeships. He's helped more than 1,000+ low income students go to college on scholarship.
Andy has received numerous awards such as "40 Under 40", "Top 25 Most Influential People", and "Leader of the Year". He's started 9 companies (8 of which are professional services), scaled four into multi-million dollar companies, and has generated millions for clients such as Microsoft and Levi Strauss.
His mindfulness blog generates thousands of visitors per month, his book is a #1 bestseller, and his album has been listened to in 36 countries.
During the show we discuss:
● What are a brand and branding are
● The difference between branding and marketing
● Why should businesses invest in branding
● How branding attract target customers
● What branding guide is and it works
● What's in a good set of brand guidelines
● Things to consider before starting a brand identity
● How to create a brand identity and what should it include
● How to establish my brand
● When to use your personal vs business brand
● Guidelines to follow in branding
● How to build a brand identity campaign
● Effective strategies that we can apply in creating a brand identity
● Fundamentals of a successful branding strategy
● How to execute a branding strategy
● How to evaluate the current branding
● How to increase brand recognition
● Why companies do rebranding
● Most important things to know about rebranding
Show resources:
https://feelmeflow.com/branding/
HEAR WHAT OUR CLIENTS HAVE TO SAY
We are passionate about helping our clients secure business credit and financing, and offering both as a service. Of course, we're going to have great things to say about our company because we think what we do and how we do it is pretty awesome. What really matters is what our clients have to say, so click below to hear from some of our customers who we live to serve.