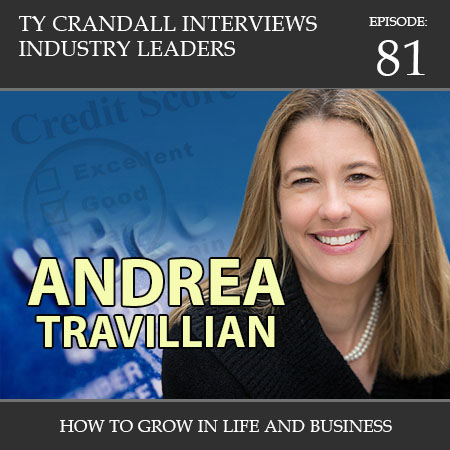 Andrea Travillian is a small business consultant, specializing in strategy, growth management and executive coaching. She's been a small business owner since 2002 and has a BA in finance from the University of Iowa and MBA from Creighton University.
After working in banking, mortgages, investments, corporate finance and taxes, Andrea realized her skills lie in long term planning and creating maps to actually achieve those goals. In 2007, she started Smart Step to help others understand their life goals, business goals and how to make everything work together, all without working crazy hours.
During this show we discuss…
What a micro business is and what Andrea does to help those businesses
Some of the best strategies for business owners to invest inside and outside of their business
Why processes are essential to ever being able to sell a business
What you should do to make sure your business is survivable without you
How to develop a strategy plan long-term
How to determine what your vision is for your business… and what your role should be
Andrea's best tips for creating a rewarding life outside of your business
How to develop a personal life plan… and why it's a must for every business owner
How to turn ideas from strategy into reality through an organized process
The biggest mistake most business owners make… and how to easily overcome them
What you must know about your financials that can save your business
How to make mistakes, learn from them, apply what you've learned… while avoiding fatal mistakes
How to use processes to be proactive and not reactive
Why business owner meetings are essential to success
The 6 aspects of the small business growth pyramid you should know
And much more
Resources Discussed on the Show…
http://www.takeasmartstep.com/
http://www.takeasmartstep.com/about/
HEAR WHAT OUR CLIENTS HAVE TO SAY
We are passionate about helping our clients secure business credit and financing, and offering both as a service. Of course, we're going to have great things to say about our company because we think what we do and how we do it is pretty awesome. What really matters is what our clients have to say, so click below to hear from some of our customers who we live to serve.