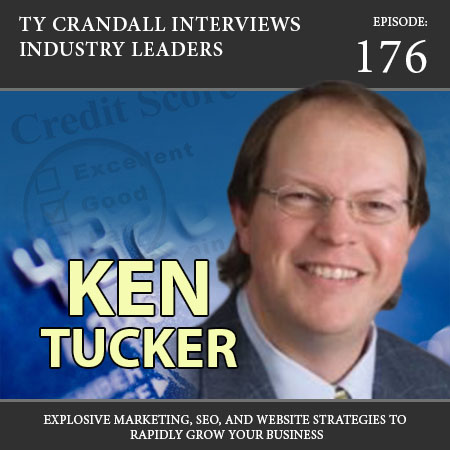 Explosive Marketing, SEO, and Website Strategies to Rapidly Grow Your Business
Ken Tucker is the founder of Changescape Web (www.changescapeweb.com), a Small Business Marketing and Website Design Agency specializing in comprehensive integrated marketing strategies and campaigns for small and mid-sized businesses. Specialties include search engine optimization, website design, reputation management, social media marketing, lead generation, and marketing automation.
Ken is a Master Duct Tape Marketing Certified Consultant, an Inbound Marketing Certified Professional (since 2010), and an SEO for Growth Consultant (stlouis.seoforgrowth.com). Ken is the author of Social Media Marketing for Restaurants and co-author of Reputation Management (Marketing Guides for Small Businesses). This compact guide explains how to create and protect your online reputation.
Ken created and taught one of the first college credit Social Media Marketing classes in the US at St. Charles Community College. He has taught a course on Content Management Systems. He serves as Co-Chair of the St. Charles County Chambers of Commerce Technology Committee.
During This Show We Discuss…
How powerful social media marketing can be for your business
How effective social media marketing is for businesses who advertise locally and nationally
The best marketing strategies for local businesses
What business owners can do offline to grow their business
Great strategies that combine both online and offline marketing
What duct tape marketing is, and how it works
The most effective ways to market in today's business environment
The keys to having a great website
3 things every great website should have… but most don't
 How effective SEO and SEM are when it comes to increasing search engine traffic
Basic things everyone should do on their site to improve SEO
How you can get a free review on the strength of their website SEO now
The importance of having a positive online presence when it comes to your company's reputation
And much more 
Show Resources
https://stlouis.seoforgrowth.com
https://www.linkedin.com/in/kentuckerweb
https://www.facebook.com/Changescape/
https://twitter.com/changescape
HEAR WHAT OUR CLIENTS HAVE TO SAY
We are passionate about helping our clients secure business credit and financing, and offering both as a service. Of course, we're going to have great things to say about our company because we think what we do and how we do it is pretty awesome. What really matters is what our clients have to say, so click below to hear from some of our customers who we live to serve.